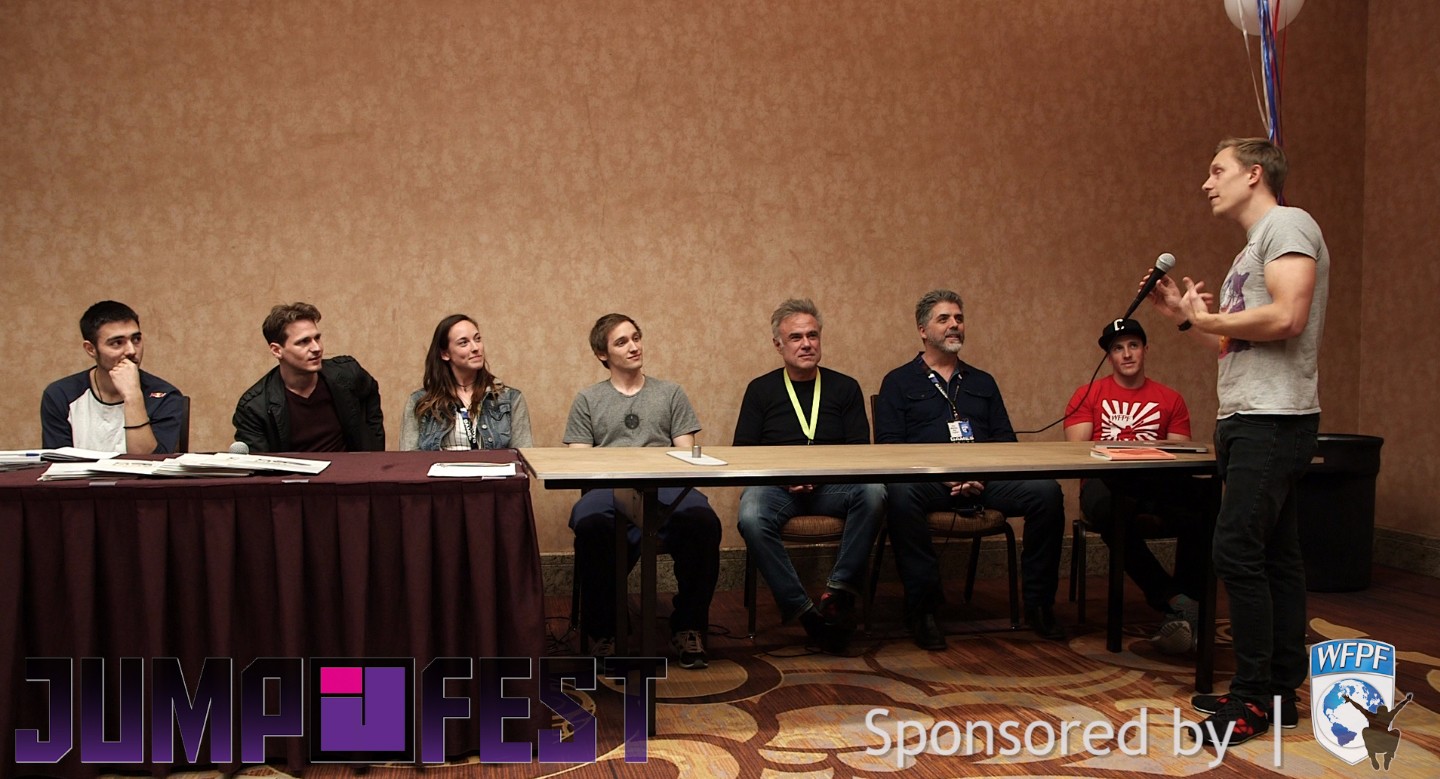 JUMPfest Online is a collection of lectures and discussions about Parkour by world-class athletes, coaches and community leaders.

The goal of JUMPfest is to provide platforms for discussion and exchange of ideas between parkour practitioners of all levels. We are striving to pave a path for future generations and help shape them into strong and useful beings. By documenting the successes, insights and training hacks discovered by experienced practitioners allows us, as a community, to not only capture the contemporry approaches to parkour, but enables us to raise the base line of understanding thinking and creates common language a springboard conversation.

JUMPfest events parkour enthuiasts from around the world are able to share knowledge, tips, and techniques with each other in person. JUMPfest is essentially America's first parkour festival!
Our Story
JUMPfest was conceived as a grassroots way to bring the parkour community closer together, particularly in North America, while highlighting some of the continent's best instructors, athletes, and coaches. JUMPfest will also serve as a place to start collecting tangible raw data on some of the world's best athletes. As JUMPfest grows our goal is to use measurements of body proportions, jump distances, weightlifting capabilities, shoe size, etc. to scientifically approach (and, hopefully, answer) questions regarding parkour techniques and training methods. This would provide the community with the means to perform the first large-scale scientific assessment of parkour training methodologies in the world and would be a huge base for future sports science research in parkour.